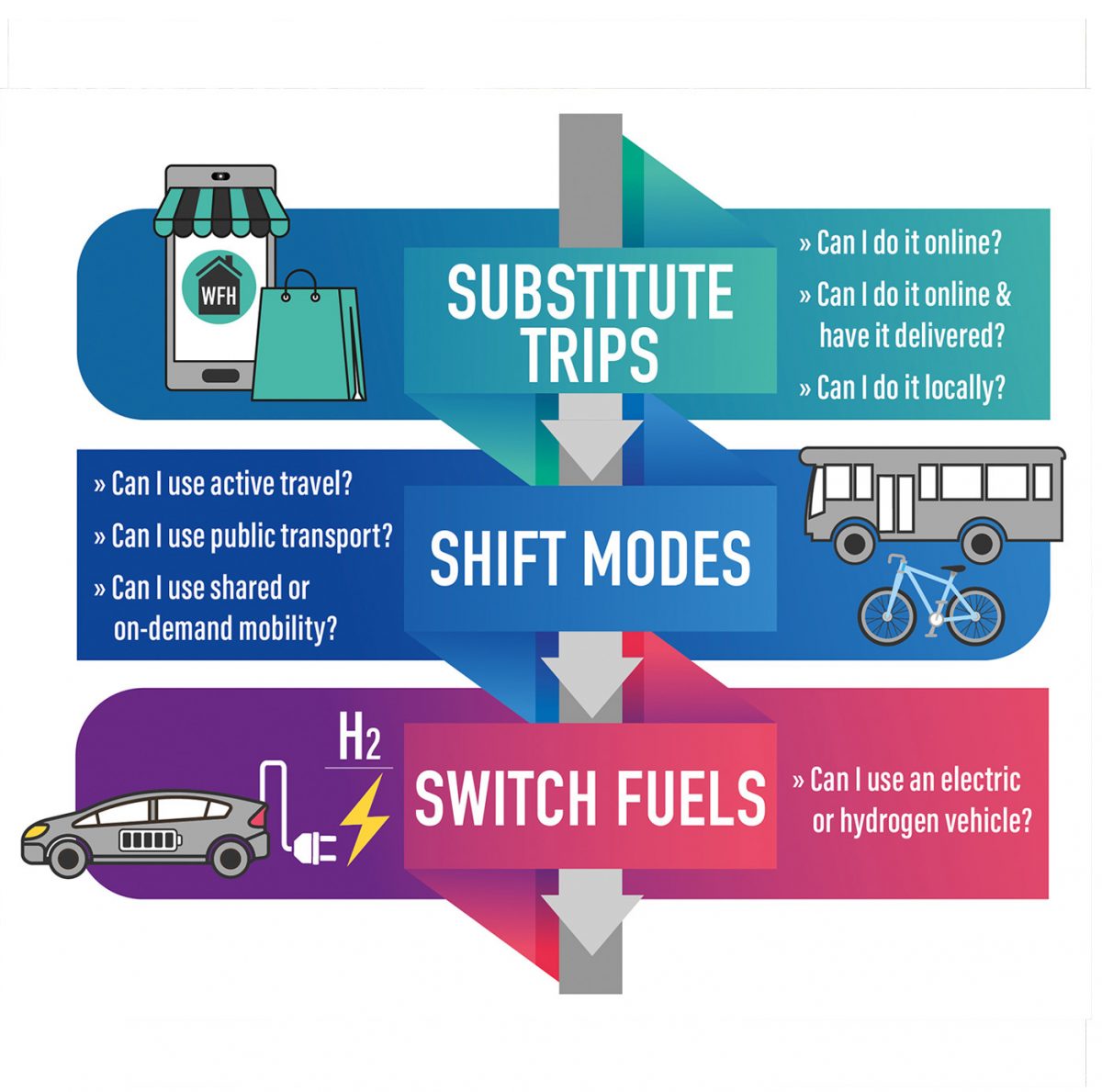 Matt Thomas, Vectos
The rigid UK planning policy of the 20th century, based on the paradigm of "Predict and Provide", has had a major influence on the shape and nature of our developments and communities.  That was to design infrastructure and our settlements purely for sufficient traffic capacity to meet demand during peak hours.
This peak hour traffic only represents 25% of the overall capacity of the infrastructure which requires substantially less capacity outside of peak periods.  This pessimistic and heavily weighted pro car approach, which ensures the convenience of the motorist during the peak hour, has shaped our society and disappointingly often, little or no thought or consideration is given to alternative modes or changes in technology.
If we are to reverse this traditionally long held view, we need to adopt a new approach to our thinking about mobility. Thankfully, there is a new approach that is being championed by forward thinking transport planners.  Instead of immediately looking to calculate a scenario of the worst car-based impact of the development and then attempting to mitigate by design.  The new approach is to concentrate all effort on what type of development are we looking to create an exciting and vibrant environment where people will want to live, work and play. This approach is being called "Vision and Validate".
The provision of transport infrastructure, to support the "vision", is of course necessary, but it should be based upon a hierarchy of movement. Walking and cycling and the creation of infrastructure to support them must be the priority backed up by public transport provision which is given priority over the motor car. Thought should also be given to how the demand for movement is changing in an increasingly technical and virtual world. It may be that highway infrastructure is replaced by digital infrastructure. The Covid pandemic has significantly transformed most people's everyday lives, in terms of travel to work or online shopping or online learning.  We no longer need to put on a suit, or commute for an hour to an office 5 days per week. The barriers to mobility are being reduced and individuals are increasingly able to decide where and how they wish to live and to place greater emphasis on quality spaces, neighbourhood and local facilities. The design of housing layouts and the specification of individual properties is evolving to reflect changing working patterns, with provision for home working space, superfast broadband and other connectivity, bike storage and electrical home charging facilities are all being considered in the modern home.
A balance in the mix of land uses, supported by safe and attractive walking and cycling networks that connect to nearby local facilities is fundamental in bringing about the step change in people's mindsets regarding where they can live, work and play. This approach is supported by legislation such as the Welsh Government policy on Active Travel (Wales) 2013, the Well Being of Future Generations (Wales ) 2015 Act and more recently Planning Policy Wales (2021 ). However, now is the time to act.  Time is of the essence.
The concept of a 15-minute town, or city is not new, but it is now essential to achieve our objective of creating attractive and desirable spaces in which to live, whilst at the same time, reducing our carbon footprint.
Other simple initiatives such as car clubs, help break the chain between car ownership and car use and can help increase density, when land for development is at a premium, by facilitating lower car parking ratios.
Mobility hubs, at varying degrees of scale, provide a choice of mobility options including:
Cycle hire
Ebikes
Bike doctor,
Scooter hire,
Public transport nodes,
Community concierge,
Amazon lockers.
Wherever possible, Mobility Hubs should also include 'The Third Place' i.e., somewhere to work remotely and maybe grab a coffee and all of this can be incorporated into a local centre for example.
The other significant challenge facing society is that of climate change, if the climate change challenges are to be met there is a need for substantial and wholesale changes to the way we currently live. Transport emissions represent around 25% of the EU's greenhouse gas emissions and a target of a 90% reduction in transport related greenhouse gas emissions by 2050 has been set by the EU. Small changes in our infrastructure design and the adoption of a new approach to placemaking will not alone achieve this ambitious target.
The Vision and Validate approach leading to more sustainable communities has therefore never been so important.  There are two major factors that influence the level of carbon emission for transport, particularly the motor car, and they are the distance travelled and the amount of carbon emitted per unit distance.
The first consideration should always be – do I really need to make this trip? Is there another way of achieving what needs to be done? If the trip cannot be undertaken by a non-polluting mode, then the next consideration is how the vehicle is powered   - could there be a switch to a more efficient fuel or electricity?
The key challenge of achieving significant reductions in transport related carbon can be assisted by aligning the transport planning and regional planning systems to ensure that development occurs in areas which are capable of facilitating the Sustainable Accessibility and Mobility Framework and which are 15-minute neighbourhoods providing convenient and cost-effective travel choice and a mix of local amenities.
It is only by such measures that we can break the habit of unconsciously and automatically reaching for the car keys.