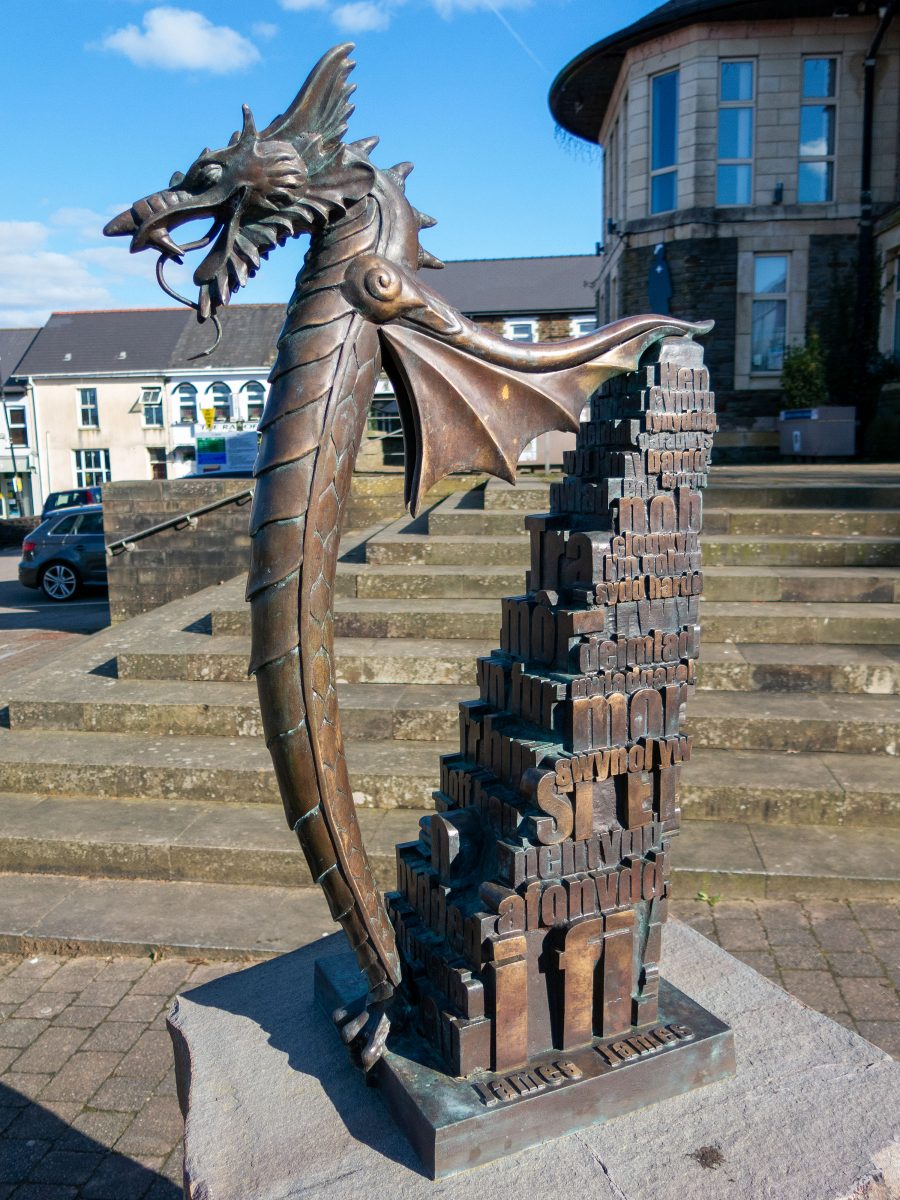 Local Heritage in Placemaking
Judith Alfrey, Head of Regeneration and Conservation for Cadw
In a year of lockdowns, everyone has been thrown onto the resources of their immediate neighbourhood, an experience which has been a powerful reminder of the value of the local environment to communities. It has underlined the importance of supporting the development of high-quality places across Wales for the benefit of communities.
It has also perhaps enhanced the appeal of the concept of the 15-minute city, a place where everyone can meet most of their needs within just a short walk of their home. In the 15-minute city, people are reconnected with their local area, there is a strong sense of community, and less need for travel. Daily necessities and the services that support wellbeing are all within easy reach.
Cadw was inspired by this concept to think that everyone should be able to benefit from heritage within a 15-minute walk of their front door, wherever they live – whether city, town or countryside. Heritage is not always recognised that close to home: not everyone has a castle in their back yard and they may not even have a scheduled monument or a listed building nearby. But everywhere has a heritage of its own, and our 15-Minute Heritage initiative is intended to encourage people to step outside and explore the heritage on their doorstep.
We have begun by making use of StoryMap, a proprietary web-based platform which uses maps combined with narrative text, images, and other media to create digital stories of place.  The stories are being prepared by some of our own staff members, and will be made available on our website.
The premise of this story-telling is an invitation to go out and explore, and everywhere featured in the story should be publicly accessible on foot from a given starting point. The initiative therefore supports active travel, and the theme of movement which is one of the principles of the placemaking charter.
At the heart of the initiative is our belief that heritage makes places special and contributes to a unique identity.    Through telling stories of place, we can tease out the hidden histories, identify the attributes, and celebrate the culture from which distinctive identities are shaped.
In 2020 Cadw was also able to collaborate with the National Lottery Heritage Fund in a 15-minute heritage grant scheme.  Here, the invitation to explore was extended to local authorities and a range of third sector and community organisations leading small-scale projects helping to connect communities with heritage.  Projects in every local authority area in Wales are being supported through this scheme – their imaginative breadth is testament to the many ways in which local heritage may be defined and celebrated.
Exploring heritage in the streets and spaces of wherever we call home can be a way of strengthening attachment to place. But local heritage is about people as well as place:  every neighbourhood has been made and shaped by the people who have lived and worked there, and places take on meanings from the ways in which people experience and relate to them.  Sharing the exploration, and sharing these meanings, provides new opportunities for connecting people and place in local communities across Wales.
https://cadw.gov.wales/learn/15-minute-heritage
Images
Evan James Memorial Caerphilly. One of our custodians has been finding out what puts Caerphilly on the map. It's not just cheese and a castle:  within a short walk of the castle is a series of memorials to people from the town who have contributed to the history and culture of Wales. Evan James was the author of the lyrics of our National Anthem.