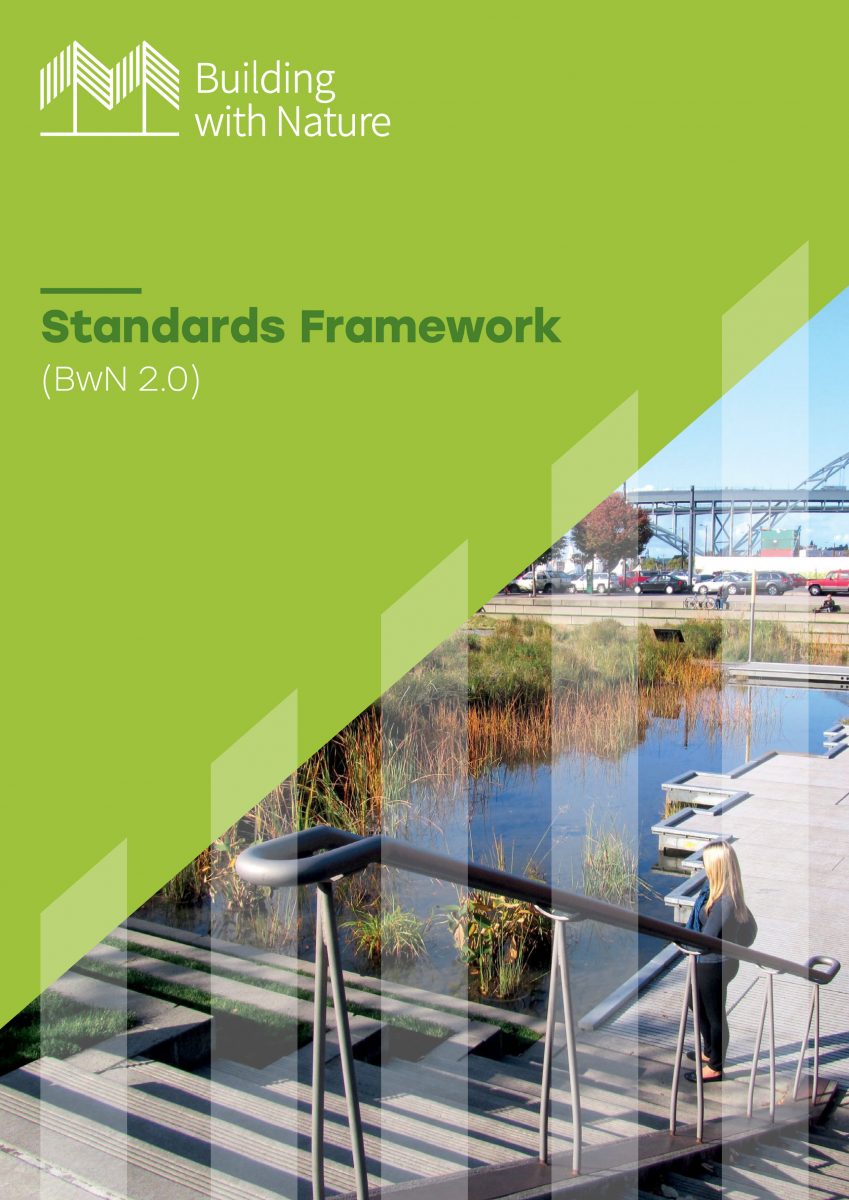 Building with Nature refreshes Green Infrastructure Standards for the UK built environment sector.
Dr Gemma Jerome, Director of Building with Nature
Five years on from creating the UK's first green infrastructure benchmark, we were delighted to be releasing our updated Standards on the 17th of June. We have refreshed our guidance to ensure it remains up to date and continues to define 'what good looks like', whilst simplifying the framework to make it even easier for industry to use.
The Standards retain the four themes of Core, Wellbeing, Water, and Wildlife, however there are now only 12 Standards in total, making it more straightforward for residential and commercial developers to design and deliver high quality green infrastructure. Two new Standards are now included, one focusing on the climate emergency, capturing all the ways in which green infrastructure can make places and people more resilient to the worst impacts of climate change. And another focusing on 'place-keeping', which explicitly defines good practice relating to long-term management, maintenance, monitoring, and stewardship of green infrastructure features.
The new Standards capture the recent policy and legislation changes in Wales, integrating planning policy and guidance around green infrastructure, to ensure Building with Nature complements and supports Green Infrastructure Assessments, and the commitment to maintain, create, and enhance quality places for people and wildlife. In this sense, the Building with Nature Standards and Accreditation system sits firmly within the DECCA framework, designed to assess ecosystem resilience, supported by Natural Resource Wales.
The BwN Standards have been developed in partnership with Welsh Government, and Joanne Smith who sits on the BwN Standards Board responsible for overseeing the process of refreshing the standards in line with policy, legislation, and good industry practice, noted that: "the Standards set a high bar and align with what we would wish to see happening in Wales."
How Building with Nature works
The Building with Nature benchmark makes it easier for those charged with planning, designing, delivering, and maintaining green infrastructure to secure a range of benefits more consistently for people and wildlife, now and in the long term. It does not require additional preparation of supplementary documentation and works alongside the process followed by built and natural environment professionals, including planners and developers. We do this by providing a framework of holistic design principles, the BwN Standards, and 'how to' guidance to help bring forward projects that more effectively deliver high quality green infrastructure at each stage of delivery, from early-stage design, through implementation, and post-construction.
Building with Nature is a voluntary initiative for those who want to go beyond the statutory minima. It offers an assessment and accreditation service to support and reward the delivery of high-quality green infrastructure in both new and existing communities. It is best suited to 'major' or 'significant' sites (10+ houses; 0.5 hectares or more; 1000+ square metres of floor space) and 'strategic' sites, such as major regeneration schemes or urban extensions. It can be used for residential, commercial, and community infrastructure developments.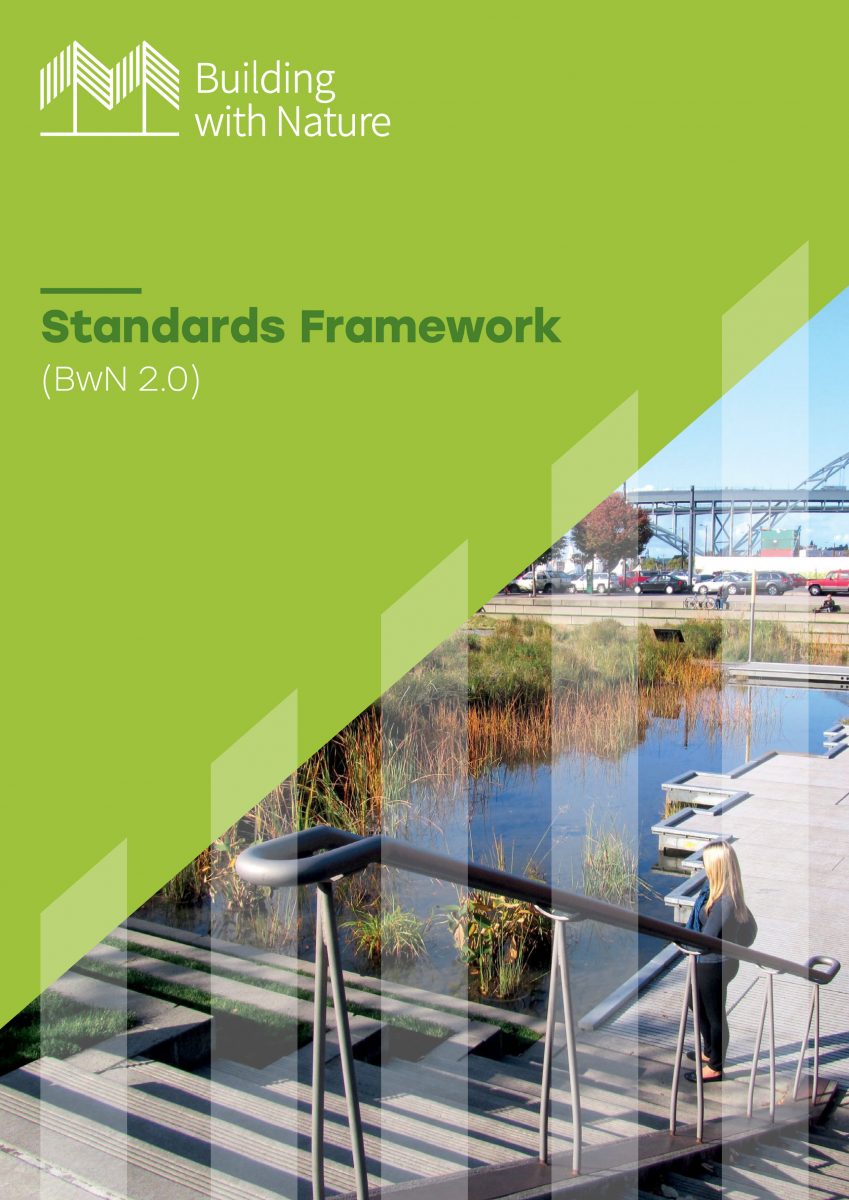 Using the BwN Standards
The BwN Standards Framework is free to use and can be downloaded from our website. Taken together, the 12 BwN Standards define "what good looks like" by offering a set of quality standards for placemaking and place-keeping, covering the themes of Wellbeing, Water and Wildlife. The BwN Standards support cross-disciplinary decision making about green infrastructure design and delivery, from both a planner's point of view (e.g., for use in both policy making and development management), and a developer's point of view in their application to the master-planning and detailed design, implementation and construction, or management and maintenance of green infrastructure in development.