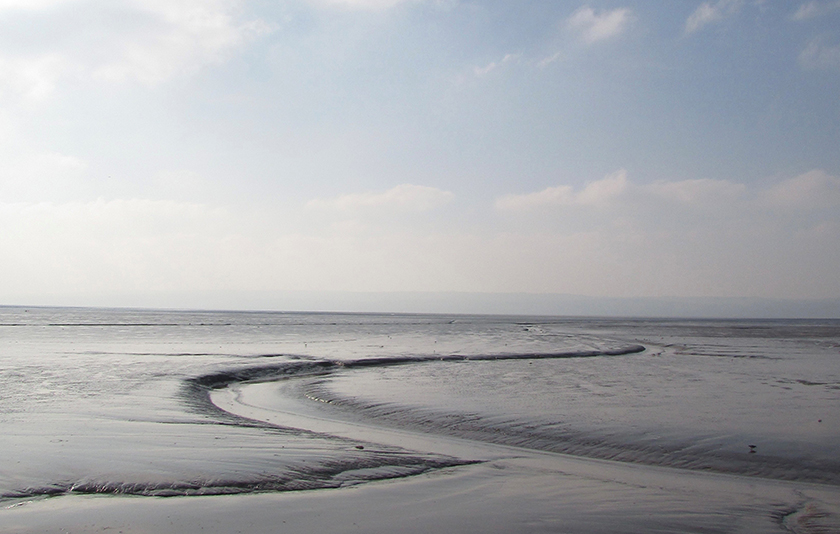 Ystyr Enwau Lleoedd: The Importance of Welsh Language Place names in a Changing Climate
One of the six elements of the Placemaking Wales charter is 'Identity'. A vibrant language and cultural richness are also cornerstones of the Well-being of Future Generations Act. Many Welsh place names, whether ancient or modern, are readily perceived by their meaning, and their meanings can still be understood in modern Welsh. But how do they signal 'identity' and could a place's identity be affected by a changing climate?
Welsh-language place names often tell us about the landscape of the place, as well as its location, history, and heritage. Name is an integral part of its identity. With the effects of climate change threatening to shape the future of the Welsh landscape, it is more important than ever that we cherish the meaning of these names. When the climate changes, the landscape changes - land that has been shaped, known, and understood for generations. As such, without significant action, our place names could become like headstones, inscriptions only of what once was.
Aberteifi, Abergwyngregyn, Aberystwyth, Aberarth, Abertawe, Aberdaugleddau, are located near the coast, with 'Aber' often meaning the confluence of two bodies of water. A changing landscape brought about by climate change would mean that these names are no longer descriptive.
Places with names such as Glanyfferi, Glanyrafon, Glan-y-wern, and Glan-y-gors, with 'Glan' often indicating a location near a body of water, could have their landscapes altered and shaped by the changing tides and flooding. Traeth is another word that appears in Welsh place names, meaning 'beach'. Pentraeth, Traeth Mawr, Trefdraeth and Traeth Bach all feature this element.
Cors Fochno, Cors Caron, Cors Ddyga, and Glan y gors all feature the word 'cors', which refers to a bogland. With industrial peat excavation as well as burning affecting bogland, it is of key importance that these landscapes are protected, recognised for their importance, and celebrated. 'Gwern' refers to the alder-tree, which grows on damp land and in bogland, and features in names such as Gwernydomen, Gwernymynydd, Glanywern, and Penywern.
Landscape and language are filled with clues that can tell us about the history of an area, and the history of people and communities across Wales. 'Ynys' means land surrounded by water, and features in island names such as Ynys Llanddwyn, but also in mainland areas, such as Ynyslas near Aberystwyth.
Morfa refers to saltmarsh or moorland, and features in place names such as Tremorfa, Morfa Nefyn, Morfa Bach, Penmorfa, and Morfa Harlech. These landscapes could be greatly changed due to the use of pesticides and fertilizers on surrounding farmland, sea level rise, and pollution in rivers. If these places are transformed, can they still be marshlands?
Many elements of Welsh place names tell us about their landscape and location, such as Mign, Tywyn, Trwyn, Pwll, Rhyd, Penrhyn, Sarn, Ystum, Cildraeth, Gwastad, Isel and Gwaelod - these are often commonly understood even among those who do not speak Welsh fluently.  They are meaningful – they bind those of us who identify as Welsh in a shared culture.
It is imperative that these place names are acknowledged and celebrated. Places and place names don't exist in a vacuum: they are the product of action and interpretation. Whether they are recent or ancient, someone's way of life has shaped that place, and someone looked at the landscape and decided to name it according to their understanding of it. That shaping and those names transform land into place.
The Welsh landscape is still rich with these names. Seek them out, discover their meaning, connect with the past that shaped them – and the land will speak.
by Efa Lois