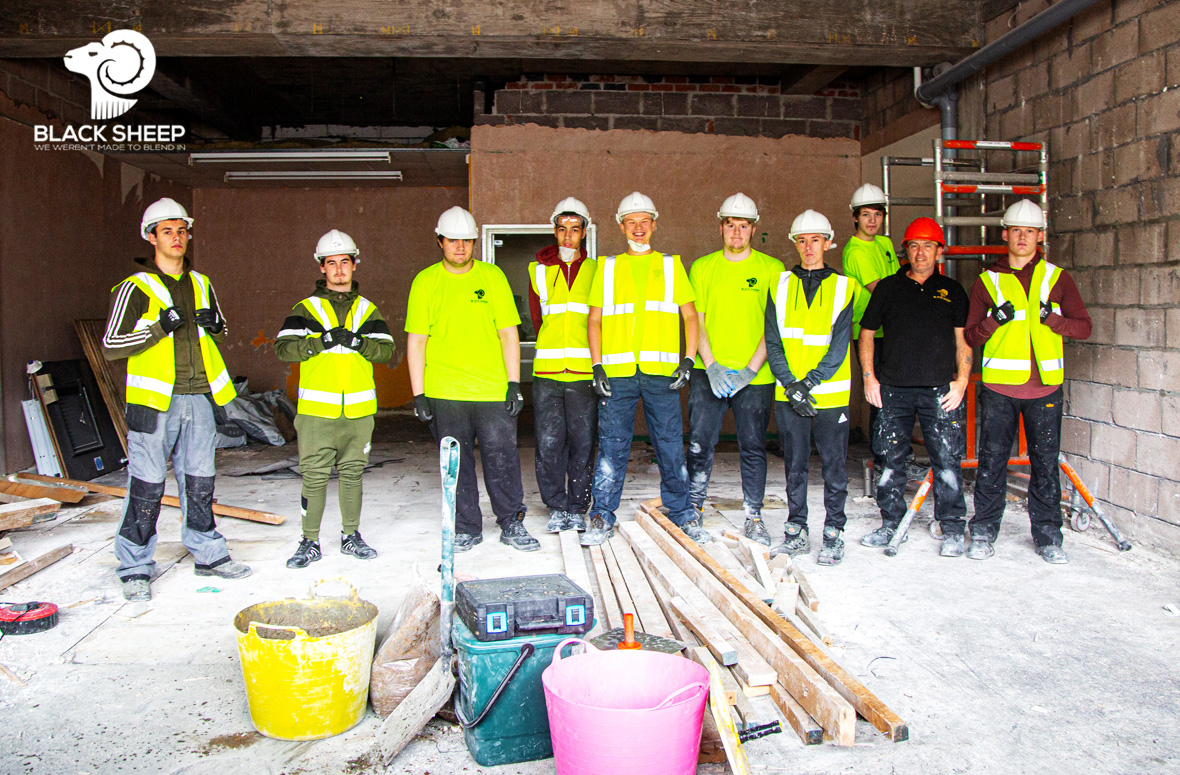 Placemaking at the Little Shed, Tonypandy
Rhianydd Jenkins​, Director of Development and Regeneration at RHA.
Over the past few years, we have been preparing and planning, really questioning ourselves as to how we can help lead on regenerating the town of Tonypandy. Previously described as 'Britain's Worst High St' we have always had a presence in the town, with our office space located just off the main shopping street, we felt really connected within the community and knew we had to play our part as an anchor organization in Tonypandy to shape its future, and work with the local community to build back to what was once a thriving market town.
Despite the previous negative press, there is positivity to be seen, with new businesses opening and footfall increasing following de pedestrianization on the High St, we definitely feel that things are on the up.
We have opted for a 360 approach to ensure our regeneration plans tackle social, economic, and environmental challenges that are evident in the town today. Our plans will see the largest investment in the town for decades, with aspiration that our work and partnerships will be a catalyst to unlock then potential of Tonypandy creating a place that our future generations will be proud of.
Alongside large-scale capital projects, we are working with the residential and business community to ensure we are able to offer spaces that our community needs, for social connection, training, upskilling and a range of other services that will help tackle social isolation, food poverty and help signpost our tenants and the wider community to a wider support network.
A great example of how we are achieving this, is by repurposing our old office which had been vacant for some time to create 'The Little Shed'. Sitting directly on the main shopping street in Tonypandy we have worked with a variety of partners and utilized community benefit clauses in wider procurement contracts to refurbish our old space and create a vibrant and accessible space for the community.
A key driver for us when delivering this project was to ensure training and upskilling was embedded in delivery of the project, to achieve this we worked with Black Sheep (part of the ARC Training Group) to offer these opportunities. The Black Sheep project supports young people to learn skills for work in construction. They've put their learning to good use in the Little Shed though renovation and creating a beautiful wooden feature wall as well as talking with designers on how the space should look. Thirty eight young people from Maes Gwyn and Ferndale Community School have worked on the Little Shed and these amazing young people have all completed Level 1 in Health and Safety in construction, Level 1 in Asbestos Awareness and Level 2 in Manual Handling. A real success for RHA Wales in terms of providing much more than a 'building', but creating a place for people in our communities, with people from our local community, that's the difference with our approach, it's the engagement and involvement that sits above any capital project or works.
The Little Shed will become home to our food parcel project Grub Hub, as well as offering a community fridge scheme, digital skills support, a Repair Café and our health and wellbeing sessions, available for tenants and the community to use when it opens in the Spring of 2022.