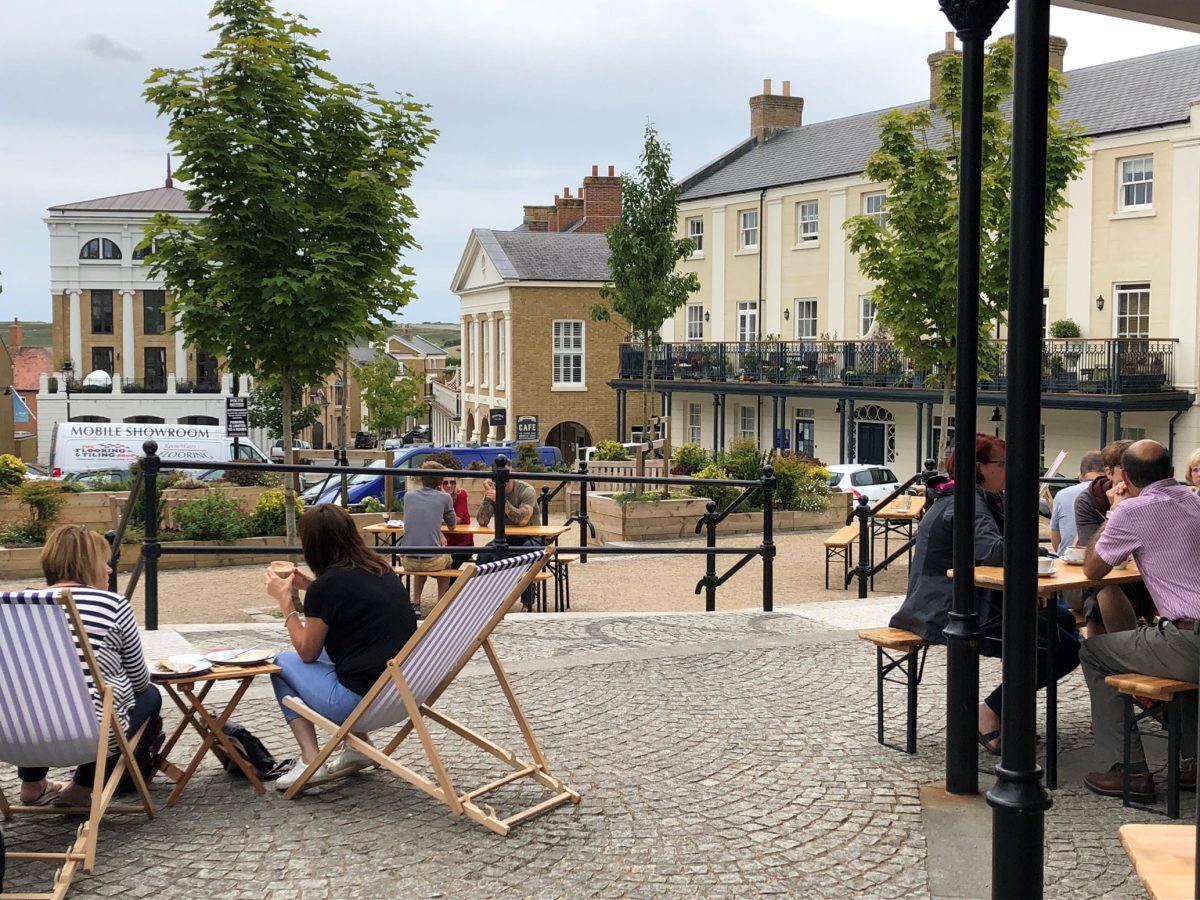 Delivering Mixed-Use Settlements
Ben Bolgar, Senior Director at The Prince's Foundation
For over thirty years, The Prince's Foundation has been promoting the delivery of mixed-use, mixed-income, walkable, and beautiful places over monocultural car-dependent housing estates. In all that time, however, the only really diverse and genuinely new mixed places in the UK are Poundbury in Dorchester and, hot on its heels, its bigger brother Nansledan in Cornwall.
Poundbury will be complete in five years and already has over 1,800 homes with 2,300 jobs in 310 businesses on site, with 50% of those start-ups and the majority by women. Those businesses and jobs do many positive things: they give work opportunities near homes, make it possible to get daily needs on foot, reduce car trips, build a strong sense of community, and make a vibrant, valuable community.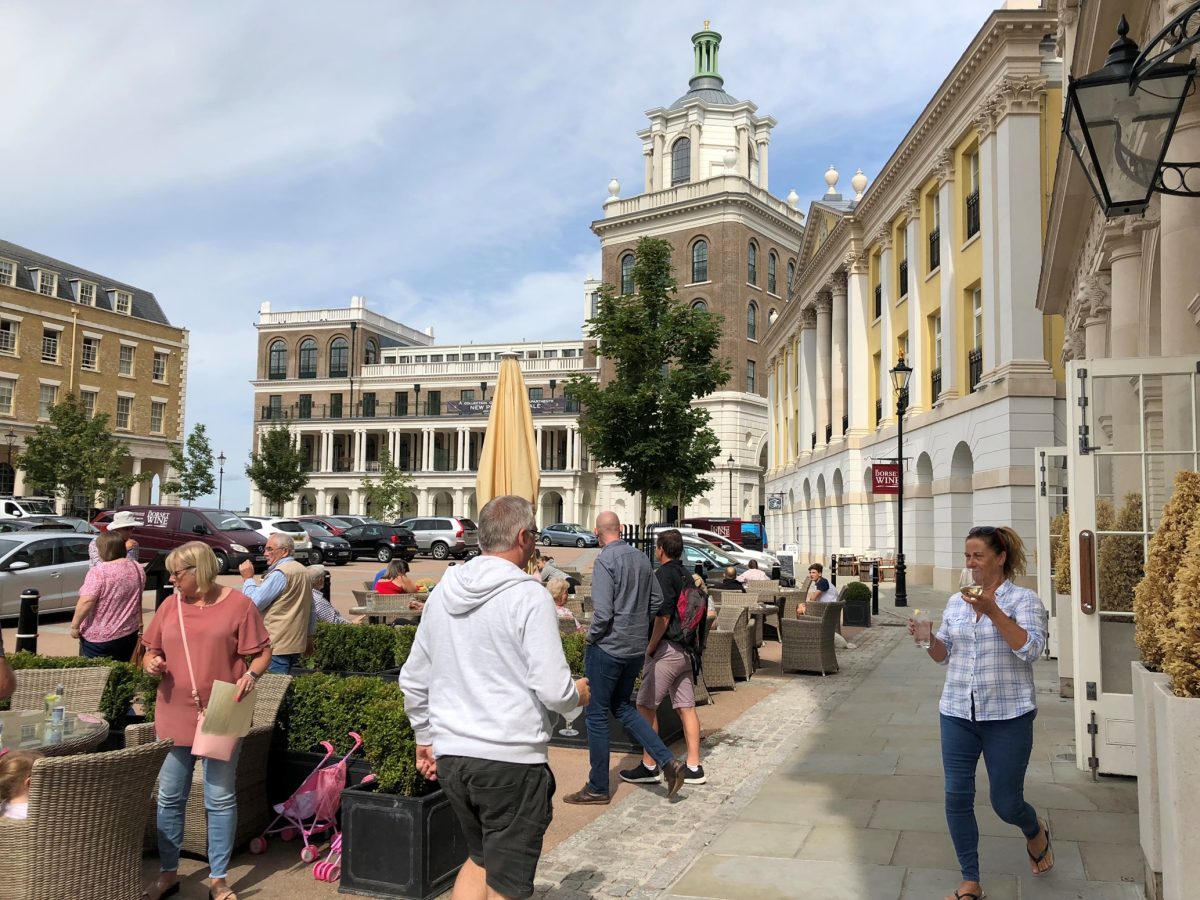 Poundbury, Dorchester
Nansledan is only a few hundred houses in, and already there is a vibrant section of high street emerging. The thriving high street has contributed to the house values going through the roof, meaning the place could be a victim of its own success.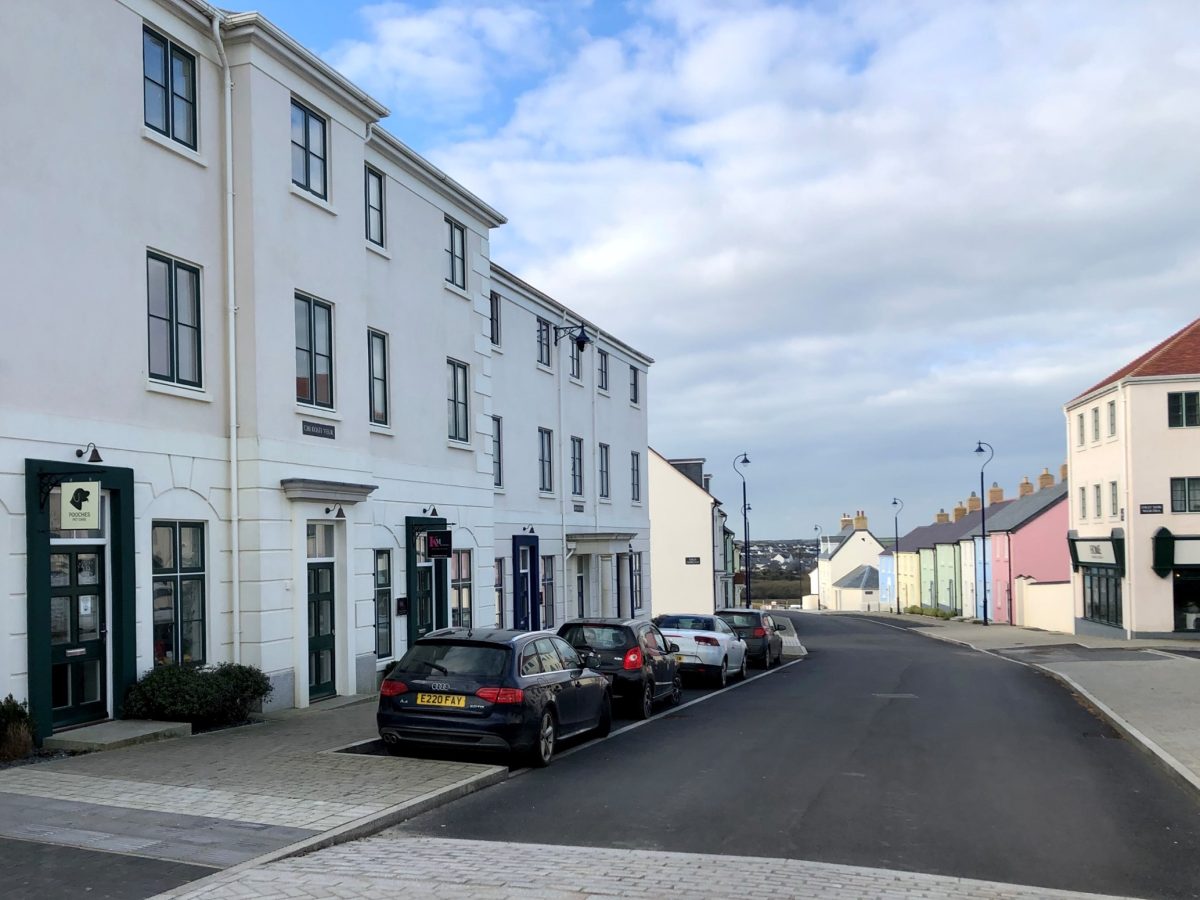 Nansledan, Cornwall
So, why isn't every landowner and developer doing it? The simple answer is that most of our new places in the UK are built by volume house builders who do what they say on the tin – build houses. Ask them to build something other than houses, and they are happy to earmark a piece of land for a school, a supermarket, and, if you're lucky, a health centre, but their model doesn't see value in non-residential uses, and so they simply don't do it. Look at Sherford in Plymouth, planned by The Prince's Foundation for 7,000 homes along similar lines to Nansledan, but now led by a consortium of volume housebuilders. With nearly a thousand houses built the only business on site is a coffee shop in a portacabin set up and owned by the residents.
It is the business model that drives this behaviour. Typically, a landowner will either be approached by a developer or appoint an agent to sell some of their land, and that agent will be incentivised by taking a percentage of the highest price they can get. Getting hold of land is so competitive that most housebuilders will overpay on the basis that they can eventually cram more houses in, dumb down the quality, and renege on commitments on affordable housing, mixed-use, and community infrastructure.
Alternatively, a landowner deploying a stewardship approach won't sell their land outright but instead employ a consortium of SME builders to build out the site in partnership, putting in the community infrastructure as they go. For the smaller units, which are below business rates and therefore more affordable, the builder might keep them in their pension pots and expect a healthy return on their investment not just in terms of income but as an asset accruing in value over time. These spaces attract local entrepreneurs and makers with a passion who can afford to do what they love, making an interesting and diverse place. These local businesses add value to the housing, as people want to live there. That is why Poundbury contributes £100 million GVA annually, and Nansledan could sell double the number of houses it is building.
We need more landowners to follow the stewardship model and planners and councillors to ask for a better way of building.