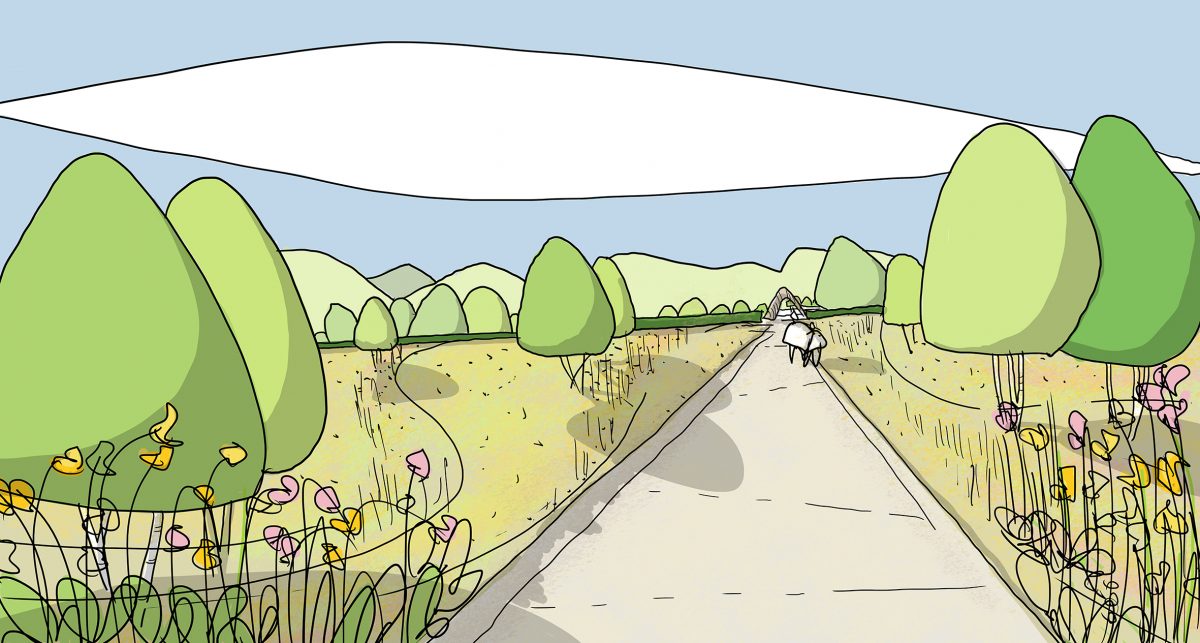 Charter Anniversary Blog Post: Land Studio discuss the principle of 'Identity' which is part of the Placemaking Wales Charter
Kate Richards, Land Studio
IDENTITY
Whilst all six principles of the charter are important in the work we do, it is "identity" that has resonated with us throughout the design process on a project we started last year. The Powys Crematorium is proposed to be a crematorium, natural burial ground and memorial garden set in the pastoral landscape near Caersws, west of Newtown in Mid-Wales.
Our approach to the design began with an analysis of the wider site context, which included both historical and geological aspects. The Caersws Basin (the confluence of four rivers into the Severn Valley) also acted as a boundary for historic kingdoms and a major corridor for communication. We then studied views out and into the site, identifying geological and natural features in the landscape that shape the character of the place.
The next layer of analysis focused on the future use of the site by looking back through the history of burial and cremation, and defining what remembrance can mean, in the context of a landscape. We identified three elements (people, landscape and culture), and subsequently defined a series of 'memories' specific to Powys that could also contribute to the sense of place in our proposal.
The design of spaces, routes and materiality were all led by these two strands of analysis, and we believe the resulting masterplan is a strong representation of the natural and cultural history of the landscape. We hope that this resilient identity will create a truly unique place of remembrance for the people of Powys.