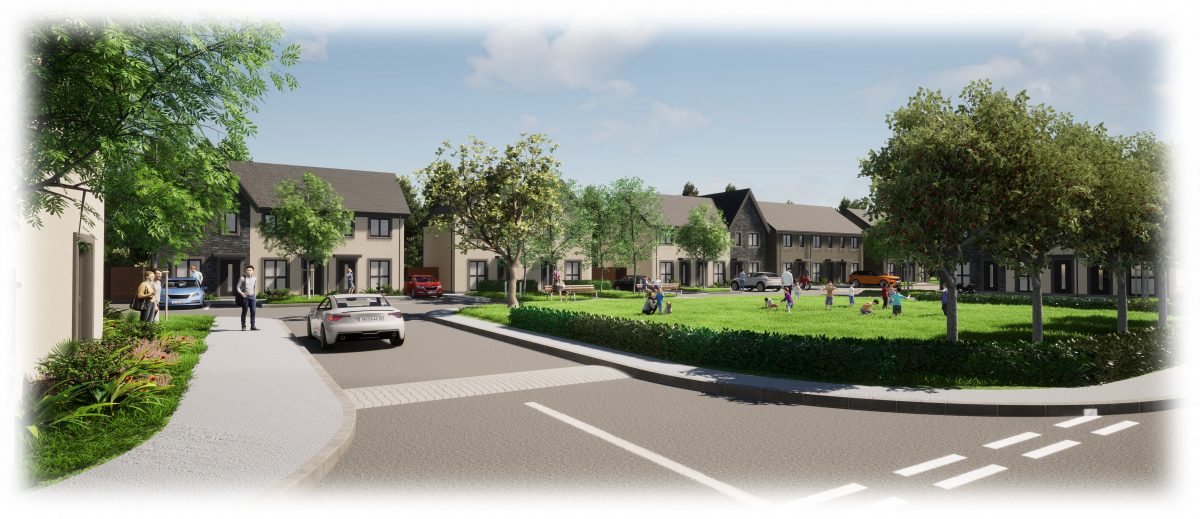 Charter Anniversary Blog Post: Hana Rowlands, of Edenstone, talks about using the Placemaking Wales Charter.
Hana Rowlands, Edenstone Homes
The Placemaking Wales Placemaking Guide
I am a Part 1 architecture student working at the Edenstone Group within the design team. I was set the challenge to redesign part of our Orb Drive, Newport scheme which we acquired with a reserved matters planning approval for 100 homes. The Placemaking Wales Charter, along with the Placemaking Guide 2020 was my starting point.
We set out to create a strong identity for this phase of the scheme with a sense of place and to create opportunities for social interaction, activity/play and thereby promote a sense of community.
The result is an open, central green that provides the community with an informal play area as well as a place for community activities. The houses surrounding the green have a strong frontage and provide natural surveillance and a safe environment. The key vistas have been addressed with landscaping and feature buildings as well as pedestrian footpaths to link the private drives to improve site connectivity.
We are also using the scheme to develop one of a number of our net zero carbon pilot homes along with Sero, an energy service and tech company in order to achieve our ambition of being a net zero carbon business by 2025.
We use the headings of the Placemaking Wales Charter and the 12 questions from Building For Life 12, Wales as the agenda for our briefing and design review process. The six principles of placemaking work on large scale and mixed-use developments but the theory of Placemaking - ACTIVITY, PHYSICAL FORM and MEANING work at every scale of design.