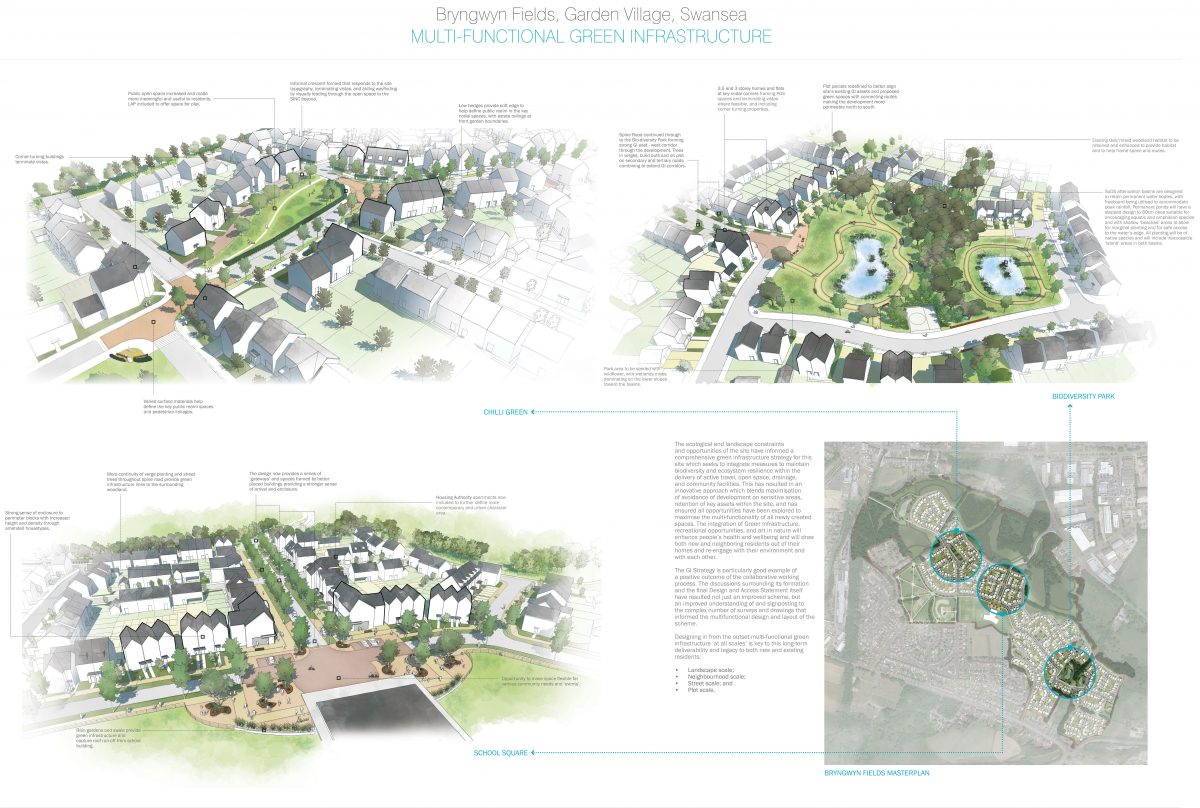 Charter Anniversary Blog Post: EDP and Swansea Council discuss their placemaking work on Bryngwyn Fields Garden Village in Swansea
EDP and Swansea Council
Bryngwyn Fields – Garden Village, Swansea
Project Description
An exemplar collaborative approach to placemaking resulting in a masterplan and reserved matters application for a strategic urban extension allocation in Swansea including 720 homes.
(The application received unanimous approval at Planning Committee on 2nd July 2021).
Covid Collaboration – A Virtual Victory?
What success looks like when development teams and local authorities embrace virtual placemaking workshops and engagement?
When EDP were approached by Persimmon Homes to act as a placemaking adviser little did we know then that the role and scope would expand to cover 2020 and into 2021 but would be done during a global pandemic, a period where how we lived and worked would be fundamentally changed. Coronavirus has forced us to change our approach to ensure we could actively engage and collaborate between all parties.  We established a process with which to virtually collaborate to meet the placemaking objectives through a series of group video workshops.
This 'new' way of meeting and workshopping ideas felt much more democratic, with everyone arranged on screen as individuals as opposed to 'us and them' with metaphorical battlelines drawn across a table from one another.
Placemaking & Strategic Planning Advisor – Swansea City Council
'The negotiation process between applicant and LPA, which have been undertaken in large part during COVID-19 lockdown, has been a collaborative and creative exercise that significantly improved the scheme as originally proposed in the initial Reserved Matters application.'
'In fact, the process followed is considered a potential exemplar of the placemaking approach for residential developments. Having regard to the submitted plans and information, there is a significant opportunity for Bryngwyn Fields, Garden Village to become a connected place, a green place, a distinctive place and potentially an exemplar of green infrastructure-led placemaking by a mass house builder.' 
Quote from: Placemaking & Strategic Planning Advisor Committee Report– Swansea City Council