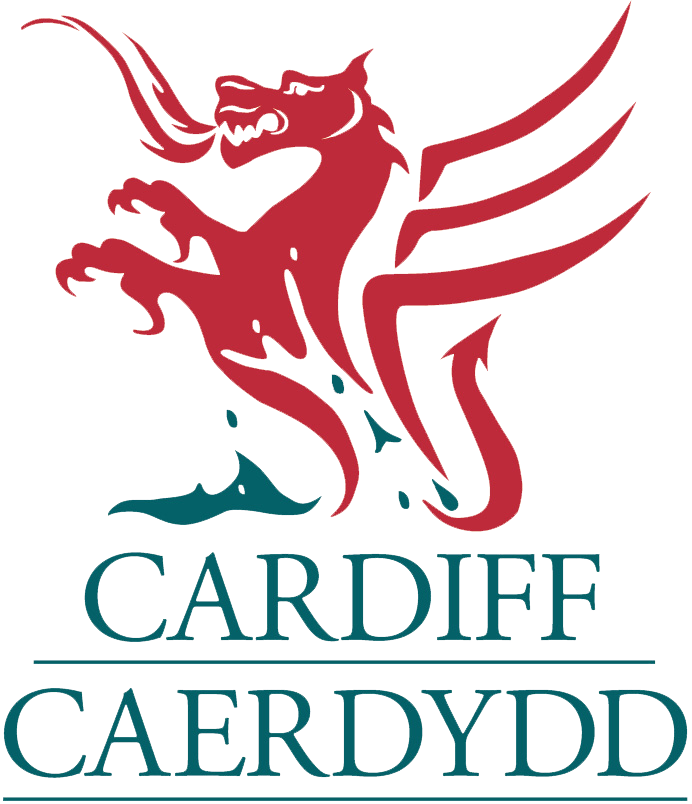 Cardiff 2040 Poster Design Competition
CITY POSTERS
Posters advertising cities and towns were popular in the first half of the 20th century and were often produced by transport companies and tourism organisations. The posters attracted visitors with an enticing image and strapline that captured what the city had to offer. You can see some examples on the Design Commission for Wales' Pinboard by clicking here.
FUTURE CARDIFF
Can you help us imagine and promote the future of Cardiff's urban and natural environment? What would a poster promoting the city be like in 25 years time? How would you communicate your vision of this future city – its buildings, streets, public spaces and transport systems? Where will people live? How might they be employed? How will they travel? What will they do for fun?
Cardiff is set to see significant growth, change and development over the next few decades, and Cardiff Council has an ambitious long-term strategy for the city which will require excellent planning and design. There are many elements which weave together to make up a city and which will play a role in Cardiff's development over the coming years. These include housing, education, employment, travel, leisure, tourism, culture, food, energy and environment.
The Design Commission for Wales, supported by Cardiff Council, encourages you to imagine what Cardiff could be like in 2040 and think about how you would tell the world about your vision of the city. What impact could good design and planning have on the city, and what will attract people to live, work and visit the city? What form might the growth of Cardiff take, and what will make the city unique?
Design a poster which promotes your vision for Cardiff 2040
Download the competition brief here
HOW TO ENTER
Create a poster to advertise Cardiff as you imagine it could be in 2040
Anyone can enter - young or old, or somewhere in between!
Your poster should take the following format:
• A3 size
• Include an enticing image which demonstrates your vision for the city
• Contain the main heading: Cardiff
• Include a short strapline which captures your concept for Cardiff in 2040
Your image can be as abstract, stylised or realistic as you like and you can use whatever medium you wish to create it, provided you can do so within the required format. If you are not confident about drawing, try something more abstract or experiment with collage, photography and digital tools.
Submit your poster in hard copy or electronically, along with a completed entry form to be received by 5pm on 15th April 2016. Download an entry form here.
Send hard copies to: Design Commission for Wales, 4th Floor Cambrian Buildings, Mount Stuart Square, Cardiff CF10 5FL . Please send your poster flat, rather than rolled, with your name in pencil on the back.
Email electronic copies to: amanda.spence@dcfw.dev
Poster files should be in PDF format at sufficient resolution to be printed clearly at A3. Entry forms may be Word or PDF files.
Note: Our system will not accept emails larger than 9MB. Please send via Dropbox or equivalent if necessary
The entry form should include a short description of your idea and vision for Cardiff 2040 (up to 100 words)
JUDGING & AWARDS
All entries received by the deadline will be reviewed by:
Carole-Anne Davies & Amanda Spence, Design Commission for Wales
Cllr Philip Bale, Cardiff Council Leader
Cllr Ramesh Patel, Cabinet Member for Transport, Planning and Sustainability
James Clemence, Head of Planning, Cardiff Council
Mike Biddulph, Planner & Placemaking, Cardiff Council
Ruth Cayford, Visual Arts Manager, Cardiff Council
Entries will be judged on the creativity of the concept and how effectively the vision is communicated visually.
Winners will be announced on 22nd April. The best posters will be exhibited at Cardiff's Central Square and Cardiff Bay train station, with support from Arriva Trains Wales, Exterion Media and Rightacres; and on the Design Commission's website.
Awards will be given for the following categories:
Overall winner
Overall runner up
Under 18 winner
Under 11 winner
All winners will receive the following prizes:
Behind the scenes tour of the National Museum Cardiff with the Keeper of Art, including C19 & C20 designs in the Print Room Collection
A Cardiff Card - giving you a month of discounts at top Cardiff attractions, shops and restaurants
A set of postcards with your winning poster design
The overall winner will also receive a hamper of art and design materials
Only one entry will be accepted per person. The deadline for receiving entries for the competition is final. No entries received after the given date will be considered. You may enter as a pair or small group but, should you win, you will have to share the prize. The judges' decision is final and no correspondence will be entered into.