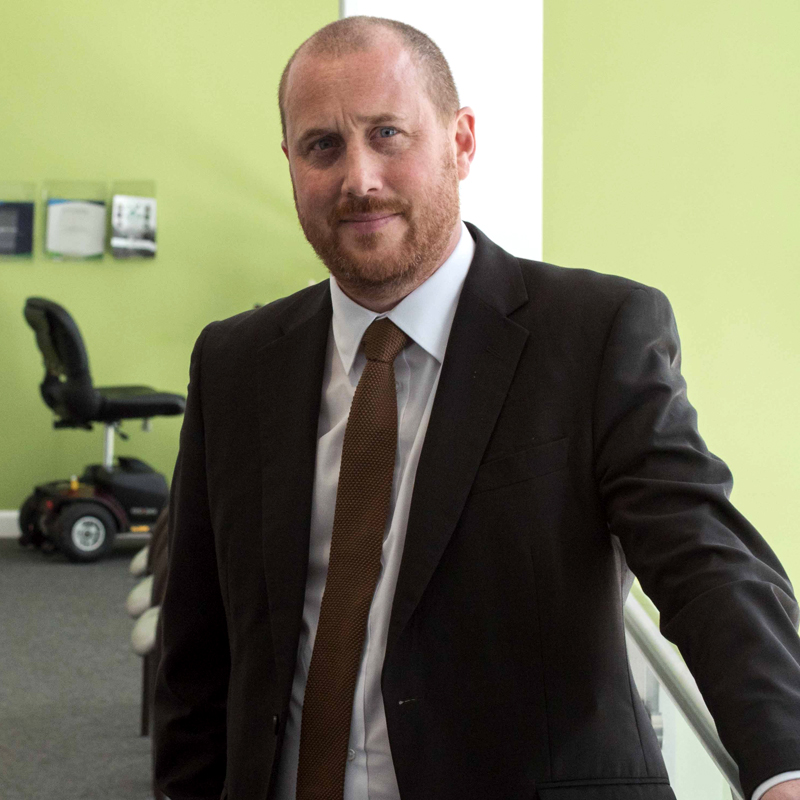 Matt Dicks, Director CIH Cymru
Let's all close our eyes for moment and imagine - imagine being a single parent during the Coronavirus lockdown, with two young children and living in a sixth-floor two-bedroom flat in the middle of a city with no green space nearby. The local shops are a 15-minute walk away with a baby in the pram and a toddler in tow, or do you risk a 5-min bus journey when there are several thousand new infections being reported every day.
Or imagine being a couple in a one-bed flat, both having to work from home, one in the bedroom, one on the kitchen-dinner table, and again no nearby green space and a long walk to the shops.
And there are many more examples I could list where the housing option and the design of the "place" where people are living are simply not fit-for-purpose in terms of coping with the demands of a lockdown imposed as a result of a global health emergency.
Sadly, some of you may not even have to imagine these scenarios, the pictures I paint may well be your lived experience during the past year.
But the pandemic and subsequent lockdowns, if nothing else, have been a story defined by the home and our local environment because we have been consigned to them, in one way or another, for more than a year now.
The pandemic has shone an even brighter light on what we already knew to be the case, that in Wales we have an inadequate and broken housing system.  This has led to the need to temporarily house more than 5,000 people in Wales in bed & breakfast or hotel accommodation during the pandemic with the huge challenge of now finding them more permanent and sustainable homes as we navigate out of lockdown and aim to meet the Welsh Government's ambition of none of these people being returned to homelessness. This is one symptom of a housing system which is buckling under the pressure of a chronic shortage of homes available at social rent. And this systemic and structural problem of supply is compounded by many poorly designed areas where the sense of place and more importantly a sense of agency within one's own community is markedly lacking.
From a public health perspective, an Inside Housing Investigation demonstrated the correlation, during the first-wave of infections, between Covid-19 death rates and overcrowded housing, as well as increased mortality rates in HMO (Houses of Multiple Occupation)  settings, and in areas where there is a shortage of homes available at social rent which means many are forced into cramped temporary accommodation such as B&Bs etc.
In essence, it is a link between poverty (and the poor housing options and poorly designed environments available to people experiencing poverty) and an increased prevalence in infections and death rates.
Therefore, from a purely public health perspective, to ensure we're equipped to cope with, heaven forbid, any future global pandemic we need to radically address our failed housing system which is fundamentally linked to how we think of and design "place".
Coupled with that we also have the radical change in the way we now use our homes – for many of us they have also now become our workplace and are likely to remain that way for several years to come, if not on a permanent basis.
That is why, in our recent joint submission with Public Health Wales, to the Welsh Government's "Beautiful Homes and Spaces" consultation on housing standards we called for:
A more holistic view of housing standards, recognising the need to ensure that standards reflect the impact the quality of a homes can have on both physical and mental well-being.
A focus on how lifestyles could change and the subsequent need to promote and enable active travel, reducing reliance on single-occupant car travel.
A focus on the role of 'placemaking' as a means to creating vibrant, accessible and inclusive environments that should go hand in hand with our expectations of housing standards.
A standard that applies across all tenures to create a joined-up vision of the homes and places created and support by a wide cross-section of housing development organisations.
If nothing else, the pandemic has fundamentally changed the way we view the home – for many of us it is now our space for work as well as leisure – which means the centrality of home in the design of "place" takes on even more prominence in our post-COVID-19 world. It means all of us need to think differently about how our homes should be designed, the space standards that are now required, as well as what the local "place" needs to make our homes, communities and local environments fit for our new agile workforce.