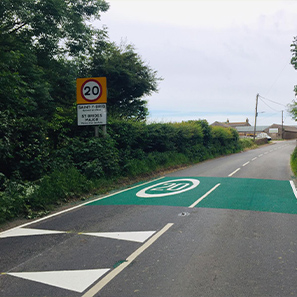 20mph speed limit to become a reality on some Welsh roads from this summer
The Welsh Government discuss the plans to reduce the national speed limit from 30mph to 20mph.
Plans to reduce the national speed limit from 30mph to 20mph across Wales on residential roads and other streets where there are lots of pedestrians, will form part of the Welsh Government's legislative priorities for this year, Deputy Minister for Climate Change, Lee Waters has confirmed.
If passed, Wales will be the first country in the UK to introduce the change which it is hoped that this change will encourage more people to walk and cycle, and with fewer vehicles on the roads there will be a positive impact on the environment. This will play an instrumental role in helping to save lives, protect our communities and improve quality of life for all.
The Welsh 20mph Taskforce investigated road safety and community benefits of slower speeds in built up areas and you can read the report by clicking on the links below:
English: https://gov.wales/welsh-20mph-taskforce-group
Cymraeg: https://llyw.cymru/grwp-tasglu-20mya-cymru
Phase 1 is being rolled out in eight communities across Wales starting in June 2021 to test and develop the approach for a full rollout by 2023.
The eight locations are:
Abergavenny, Monmouthshire
Central North Cardiff
Severnside, Monmouthshire
Buckley, Flintshire
Cilfrew Village, Neath and Port Talbot
St Dogmaels, Pembrokeshire
St Brides Major, Vale of Glamorgan
Llanelli North, Carmarthenshire.
St Dogmaels in Pembrokeshire and St Brides Major in the Vale of Glamorgan are already live and will be followed by Llanelli North in September. These trials will help develop enforcement arrangements and overcome unforeseen issues before the full rollout.
The areas chosen are intended to be representative sample of different locations found across Wales, including villages, towns and cities. They will focus on community engagement, meaning that as well as developing enforcement arrangements they will communicate the value of the new speed limit, making the case for reduced speed leading to more cohesive and safe communities.
Initial findings from a national public attitude survey, conducted by Beaufort Research, showed support for the plans. 92% of those who wanted a change to the speed limit on their street suggested a speed limit of 20mph or lower, while 77% said they wanted to see this speed limit applied throughout the area in which they live. The study will be published shortly on the Welsh Government website.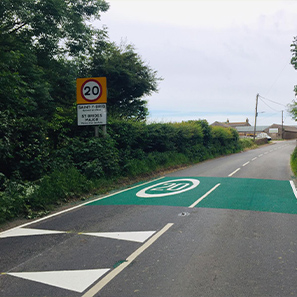 Lee Waters, Deputy Minister for Climate Change, said: Making 20mph the default speed limit in residential areas is a bold step that will save lives.
We have made progress on reducing deaths and serious injuries on our roads over the 21 years of devolution, but despite our considerable efforts the highest proportion of all casualties, 50%, occurred on 30mph roads during 2018. This cannot be tolerated, so a reduction to 20mph on our residential and other busy pedestrian urban roads has to be the way forward.
Decreasing speeds reduces accidents and saves lives, and alongside this the quality of life will improve, making room on our streets for safer active travel. This helps reduce our environmental impact and has a positive outcome for our physical and mental wellbeing.
As part of this approach the Welsh Government is consulting prior to laying legislation and making the change 20mph national default speed limit on these roads. The consultation started on the 9th July running for 12 weeks and will come to an end on 1st October 2021. Please click on links below to see more information about the consultation.
Cymraeg: https://llyw.cymru/gostwng-terfyn-cyflymder-i-20mya-ar-ffyrdd-cyfyngedig
English: https://gov.wales/reducing-speed-limit-to-20mph-on-restricted-roads