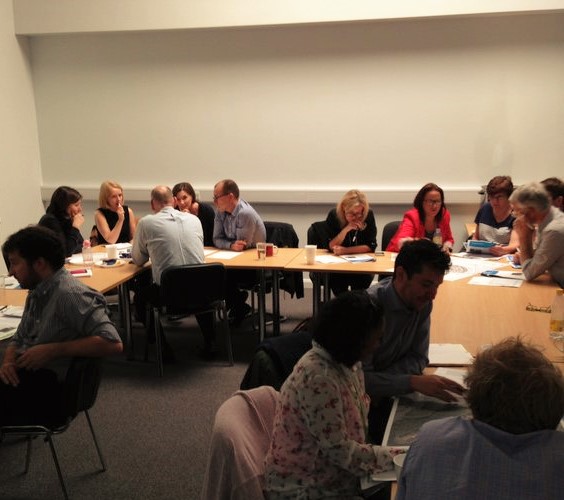 Building for Life 12 Wales
Building for Life 12 Wales
Building for Life 12 is an industry standard that has helped local communities, local authorities and developers to work with the common objective of creating good places to live.  Building for Life 12 Wales is endorsed by Welsh Government and the Design Commission for Wales (DCFW) and complements the requirements of Planning Policy Wales and Technical Advice Note 12: Design.
You can download the document in Welsh or English language.
Building for Life 12 is intended to be used to facilitate discussions on design quality with local communities, local planning authorities, developers and other stakeholders, throughout the design and planning process.  It comprises 12 easily understood questions and is based on a traffic light system where all developments should seek to achieve as many 'greens' as possible, minimise the number of 'ambers' and avoid 'reds'.
Built for Life Accreditation
Schemes that achieve at least nine 'greens' are eligible for a Built for LifeTM award immediately after planning approval to indicate to buyers that the scheme has achieved place making essentials.
A development achieving 'green' on all 12 of the questions will be eligible to be awarded Built for LifeTM 'Outstanding'.  Home builders can promote schemes that achieve the accreditation on the Built for LifeTM website.
The Design Commission for Wales provides an independent assessment of whether a scheme has achieved at least nine 'greens' and can therefore be awarded Built for LifeTM accreditation.  Design Commission for Wales assessments are undertaken by experienced and accredited urban designers and built environment professionals.  Assessments are charged at £630 per scheme in line with the national standard.
For more information about the assessment process please contact us on connect@dcfw.dev or 029 2045 1964 and see the Frequently Asked Questions.
Building for Life Workshops
For large development proposals we provide and recommend an initial workshop session(s) prior to a planning application being submitted.  A workshop with members of our trained BfL assessment panel well in advance of a planning application will support the design/development team in identifying how the proposed development can best meet the criteria.
Information is to be submitted by the design team in advance of the workshop and a site visit will be undertaken by one member of the panel. A brief report will be provided after the workshop summarising the key points raised.  A BfL workshop will differ from consultation through the DCFW design review service in that it will focus specifically on the 12 Building for Life questions.
Additional workshops can be arranged prior to submission of a planning application.  A fee is payable per workshop.
Training
The Design Commission for Wales provides bespoke training for local authorities, developers, designers or elected members on Building for Life.  There is a charge associated with this training.  Please contact us for more information.